Click below for the Latest Newsletter for the
Visit the ARCHIVES for Newsletters from the Past
Search a year by year
Time Line of Stoughton History.
Edited and expanded by David Allen Lambert from
John E. Flynn's timeline at the end of "Beyond the Blew Hills".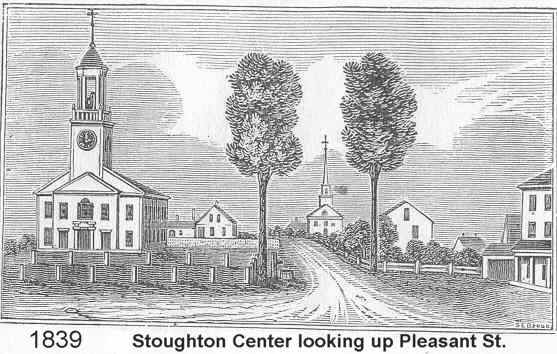 Nicola Sacco and his connection to Stoughton
Daniel T. V. Huntoon's,
History of the Town of Canton
Much of Stoughton's early history is contained in the pages of the History of Canton.
Click To see more chapters and more Stoughton Books
++++++++++++++++++++++++++++++++++++++++++++++++++++++
STOUGHTON and STOUGHTONHAM SOLDIERS
of the American Revolutionary War
[]
Source: Massachusetts soldiers and sailors of the Revolutionary War : A compilation from the archives prepared and published by the Secretary of the Commonwealth in accordance with chapter 100, resolves of 1891. (Boston, Mass : Wright and Potter Printing Co., State Printers,1896-1908), 17 vols.
You are visitor
since Mar. 2005
Free Hit Counter